From Saturday, July 07, 2018
To Sunday, July 08, 2018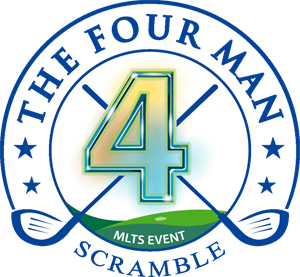 The Four Man Scramble is another Morrison Lake Golf Club annual tradition. Another event that has a rich and storied history. Golfers of all skill levels compete in this two day event. The tournament is flighted after the first day. Number of flights based upon the spread of scores. Age appropriate tees ensure everyone has a shot at victory in this great event.
Dates: July 7th & 8th - Saturday & Sunday Call for Tee Time
Cost: $75 per person ($50 for Members)
FREE PRACTICE ROUND FRIDAY, July 6th (Call to reserve Tee Times, Pay For Carts Only)
Senior Friendly and Age Appropriate Tees
Flighted after First Round
CASH PRIZES!
Payout 1st & 2nd place each flight
Closest to the Pin, Longest Drive!
SIGN UP TODAY! CALL TODAY TO RESERVE TEE TIMES (616) 642-9528
---
2018 FINAL RESULTS
Championship Flight = Green Highlighted Score
1st Flight = Blue Highlighted Score
2nd Flight = Red Highlighted Score
| | | | | | | | | | | | | | | | | | | | | | |
| --- | --- | --- | --- | --- | --- | --- | --- | --- | --- | --- | --- | --- | --- | --- | --- | --- | --- | --- | --- | --- | --- |
| Team | Hole 1 | Hole 2 | Hole 3 | Hole 4 | Hole 5 | Hole 6 | Hole 7 | Hole 8 | Hole 9 | Hole 10 | Hole 11 | Hole 12 | Hole 13 | Hole 14 | Hole 15 | Hole 16 | Hole 17 | Hole 18 | Day 2Total | Day 1 Score | Column1 |
| Team Booher | 3 | 2 | 2 | 3 | 3 | 3 | 3 | 4 | 3 | 3 | 3 | 3 | 2 | 4 | 4 | 4 | 4 | 3 | 56 | 52 | 108 |
| Team Trierweiler | 3 | 2 | 3 | 3 | 3 | 3 | 3 | 3 | 3 | 3 | 3 | 4 | 3 | 3 | 4 | 3 | 4 | 3 | 56 | 53 | 109 |
| Team Leal | 3 | 3 | 3 | 3 | 4 | 2 | 3 | 3 | 4 | 2 | 3 | 4 | 3 | 4 | 3 | 3 | 3 | 2 | 55 | 55 | 110 |
| Team Hausserman | 3 | 3 | 2 | 4 | 2 | 2 | 2 | 3 | 3 | 3 | 3 | 4 | 3 | 4 | 3 | 3 | 3 | 2 | 52 | 58 | 110 |
| Team Hoopingarner | 3 | 3 | 3 | 3 | 3 | 3 | 4 | 3 | 3 | 3 | 2 | 4 | 3 | 4 | 5 | 3 | 4 | 2 | 58 | 53 | 111 |
| Team Cunningham | 3 | 3 | 3 | 3 | 4 | 3 | 3 | 3 | 4 | 3 | 2 | 3 | 3 | 3 | 4 | 3 | 3 | 3 | 56 | 55 | 111 |
| Team Hubbard | 2 | 2 | 3 | 4 | 4 | 2 | 3 | 3 | 4 | 3 | 3 | 4 | 3 | 3 | 4 | 4 | 4 | 3 | 58 | 54 | 112 |
| Team Decator | 3 | 3 | 3 | 4 | 3 | 2 | 3 | 4 | 3 | 3 | 3 | 3 | 3 | 4 | 3 | 3 | 3 | 3 | 56 | 56 | 112 |
| Team Estep | 2 | 2 | 3 | 4 | 3 | 2 | 3 | 3 | 3 | 3 | 3 | 4 | 3 | 3 | 4 | 4 | 3 | 2 | 54 | 58 | 112 |
| Team Herendeen | 2 | 3 | 3 | 3 | 3 | 2 | 3 | 3 | 4 | 3 | 3 | 4 | 3 | 4 | 4 | 4 | 3 | 3 | 57 | 56 | 113 |
| Team Wilson | 3 | 3 | 3 | 3 | 3 | 3 | 3 | 3 | 3 | 3 | 4 | 4 | 3 | 4 | 4 | 3 | 4 | 2 | 58 | 56 | 114 |
| Team Trowbridge | 3 | 3 | 3 | 3 | 4 | 3 | 3 | 3 | 3 | 3 | 3 | 3 | 3 | 3 | 4 | 5 | 3 | 2 | 57 | 57 | 114 |
| Team Hayden | 3 | 2 | 4 | 3 | 3 | 2 | 3 | 3 | 3 | 3 | 3 | 4 | 3 | 4 | 4 | 3 | 3 | 2 | 55 | 59 | 114 |
| Team Finkhouse | 3 | 3 | 3 | 4 | 3 | 3 | 3 | 3 | 3 | 3 | 3 | 3 | 3 | 3 | 4 | 4 | 3 | 3 | 57 | 58 | 115 |
| Team Stevens | 3 | 3 | 3 | 4 | 3 | 3 | 3 | 4 | 4 | 4 | 4 | 3 | 4 | 4 | 4 | 4 | 4 | 2 | 63 | 56 | 119 |
| Team Roetman | 2 | 3 | 3 | 4 | 4 | 3 | 3 | 4 | 3 | 3 | 3 | 3 | 3 | 4 | 4 | 3 | 4 | 2 | 58 | 61 | 119 |
| Team Schrauben | 3 | 3 | 4 | 4 | 4 | 3 | 3 | 4 | 3 | 2 | 3 | 4 | 4 | 3 | 3 | 4 | 3 | 2 | 59 | 61 | 120 |
| Team Hartman | 3 | 3 | 4 | 4 | 4 | 3 | 3 | 4 | 3 | 3 | 3 | 3 | 3 | 4 | 3 | 3 | 3 | 2 | 58 | 62 | 120 |
| Team Brown | 3 | 3 | 4 | 5 | 3 | 3 | 4 | 4 | 4 | 3 | 3 | 4 | 4 | 3 | 3 | 4 | 3 | 2 | 62 | 59 | 121 |
| Team Hazel | 4 | 3 | 4 | 4 | 3 | 2 | 4 | 4 | 3 | 3 | 3 | 4 | 4 | 3 | 4 | 4 | 4 | 3 | 63 | 59 | 122 |
| Team Perry | 3 | 2 | 4 | 4 | 4 | 3 | 3 | 4 | 4 | 2 | 3 | 6 | 4 | 3 | 4 | 4 | 3 | 3 | 63 | 59 | 122 |
| Team Bosworth | 3 | 3 | 4 | 3 | 3 | 2 | 3 | 4 | 4 | 4 | 3 | 4 | 4 | 4 | 5 | 3 | 4 | 3 | 63 | 59 | 122 |
| Team Flynn | 3 | 2 | 3 | 3 | 4 | 3 | 4 | 5 | 3 | 3 | 3 | 4 | 4 | 4 | 4 | 3 | 3 | 3 | 61 | 61 | 122 |
| Team Dunn | 3 | 3 | 3 | 4 | 4 | 3 | 4 | 4 | 3 | 3 | 4 | 3 | 4 | 4 | 4 | 3 | 4 | 3 | 63 | 59 | 122 |
| Team Emmorey | 3 | 3 | 3 | 4 | 4 | 2 | 3 | 3 | 3 | 3 | 3 | 5 | 4 | 4 | 4 | 4 | 4 | 3 | 62 | 61 | 123 |
| Team Marks | 3 | 3 | 4 | 4 | 5 | 2 | 3 | 4 | 4 | 3 | 2 | 4 | 4 | 3 | 4 | 4 | 3 | 3 | 62 | 61 | 123 |
| Team Zimmerla | 3 | 2 | 3 | 4 | 4 | 2 | 3 | 4 | 3 | 3 | 3 | 4 | 4 | 4 | 4 | 4 | 4 | 3 | 61 | 63 | 124 |
| Team Thornton | 3 | 2 | 3 | 4 | 4 | 3 | 2 | 4 | 3 | 4 | 4 | 4 | 3 | 5 | 5 | 4 | 4 | 3 | 64 | 62 | 126 |
| Team Hoover | 3 | 3 | 3 | 4 | 4 | 3 | 3 | 5 | 4 | 2 | 4 | 4 | 3 | 4 | 4 | 3 | 4 | 3 | 63 | 63 | 126 |
| Team Sykes | 3 | 2 | 3 | 4 | 4 | 2 | 4 | 4 | 4 | 3 | 3 | 4 | 3 | 4 | 4 | 4 | 4 | 1 | 60 | 67 | 127 |
| Team Goulet | 3 | 3 | 3 | 4 | 5 | 3 | 4 | 3 | 4 | 2 | 4 | 4 | 4 | 4 | 4 | 4 | 4 | 3 | 65 | 64 | 129 |
| Team Cameron | 3 | 3 | 4 | 4 | 4 | 4 | 3 | 3 | 4 | 4 | 3 | 4 | 3 | 4 | 3 | 4 | 4 | 2 | 63 | 67 | 130 |
| Team Walsh | 3 | 3 | 4 | 3 | 4 | 3 | 3 | 4 | 4 | 3 | 4 | 4 | 4 | 4 | 4 | 4 | 4 | 3 | 65 | 67 | 132 |
| Team Plante | 3 | 3 | 4 | 4 | 4 | 3 | 3 | 4 | 4 | 4 | 4 | 4 | 4 | 4 | 5 | 4 | 3 | 3 | 67 | 67 | 134 |
| Team Griffin | 4 | 3 | 3 | 5 | 4 | 3 | 3 | 4 | 4 | 3 | 4 | 4 | 4 | 4 | 4 | 4 | 4 | 3 | 67 | 68 | 135 |
| Team Vandenberg | 3 | 3 | 3 | 4 | 4 | 3 | 3 | 4 | 4 | 4 | 4 | 5 | 4 | 5 | 4 | 5 | 4 | 2 | 68 | 68 | 136 |
| Team Thompson | 4 | 2 | 4 | 4 | 4 | 3 | 3 | 4 | 4 | 3 | 3 | 5 | 4 | 4 | 4 | 4 | 3 | 3 | 65 | 71 | 136 |