From Saturday, August 11, 2018
To Sunday, August 12, 2018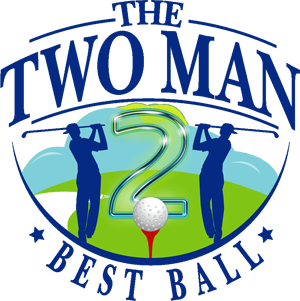 One of the longest run and most successful best ball tournaments in the area. This is a two day event and is flighted after the first day. Age appropriate tees and flights ensure everyone has an opportunity to compete.
Dates: August 11th & 12th
Cost: $75 per person ($50 for Members)
FREE PRACTICE ROUND FRIDAY, August 10th ( Call to reserve Tee Times, Pay For Carts Only)
Senior Friendly & Age Appropriate Tees
Saturday & Sunday Call for Tee Times
Flighted after First Round
CASH PRIZES!
Payout 1st & 2nd place each flight
Closest to the Pin, Longest Drive!
SIGN UP TODAY! CALL TODAY TO RESERVE TEE TIMES: (616) 642-9528
---
2018 Results
Team
Hole 1
Hole 2
Hole 3
Hole 4
Hole 5
Hole 6
Hole 7
Hole 8
Hole 9
Hole 10
Hole 11
Hole 12
Hole 13
Hole 14
Hole 15
Hole 16
Hole 17
Hole 18
Total
Day 1 Scores
2 Day Total
B. Debris/D. Roe
4
3
5
5
3
4
4
4
4
3
4
4
3
3
4
4
4
2
67
63
130 . 1st
3
2
4
4
5
2
5
4
4
4

2

4
4
4
4
4
4
3
66
65
131 . 2nd
3
3
5
4
5
3
5
5
4
3
4
4
4
5
5
3
4
3
72
64
136
4
2
4
3
4
3
5
4
4
4
4
4
4
3
4
4
5
2
67
70
137 2nd
5
3
3
4
4
3
4
5
4
3
3
4
4

2

4
4
4
2
65
72
137 . 1st
P. Tichvon/C. Duits
3
2
4
4
4
3
3
4
5
5
4
4
4
5
4
6
3
3
70
68
138
4
3
3
5
4
4
3
4
3
4
4
4
3
4
4
4
4
2
66
73
139
4
4
4
4
5
3
4
4
4
4
3

3

4
4

3

5
4
3
69
71
140
J. Pyard/LJ
4
4
3
4
4
3
3
4
5
4
4
4
4
4
6
4
4
2
70
72
142
A. Lockrow/M. Meyers
3
3
3
4
5
3
4
5
4
4
4
4
3
5
5
5
5
3
72
71
143
G. Kowatch/M. Kowatch
4
2
4
3
4
3
5
4
4
3
4
4
4
4
4
5
5
3
69
75
144 . 1st
C. Estep/K. McKee
3
3
5
4
5
3
4
5
4
4
4
5
5
4
6
5
4
3
76
69
145
B. Bosworth/D. Betts
4
4
5
5
4
3
3
5
4
3
4
4
4
5
4
4
4
2
71
74
145
3
2
5
4
4
3
4
5
5
3
3
5
4
5
4
5
3
3
70
75
145 . 2nd
M. Debris/J. Bouwhuis
3
4
4
4
5
5
4
4
4
3
4
5
3
4
6
5
4
3
74
72
146
P. Thome/J. Jazwinski
3
3
4
5
5
3
5
5
4
3
5
4
4
5
4
3
5
3
73
73
146
M. Koster/B. Koster
4
3
6
6
5
4
4
4
4
4
4
4
4
5
4
4
4
3
76
71
147
M. Nawara/J. Verspor
4
3
4
5
4
3
3
4
5
4
4
4
4
5
5
6
4
3
74
73
147
E. Wesseldyke/S. Sykes
3
3
4
6
4
2
4
5
4
3
5
5
6
5
5
5
5
3
77
71
148
5
4
4
5
5
4
3
4
5
3
3
4
4
3
5
6
5
3
75
73
148
B. Talbot/W. Talbot
4
3
3
5
5
3
4
5
4
4
3
4
4
4
6
3
6
3
73
75
148
A. Brown/T. Pennington
4
3
5
4
5
3
4
5
4
4
4
5
5
4
5
5
5
3
77
72
149
3
3
4
5
5
3
4
4
3
3
5
4
4
5
4
6
5
3
73
76
149
R. Trowbridge/M. Ransom
3
3
4
5
4
3
4
5
5
4
4
4
4
4
5
3
6
3
73
76
149
4
3
5
5
3
3
4
4
4
4
4
4
4
4
4
4
5
3
71
78
149
4
4
5
5
4
4
4
4
4
5
3
4
3
6
4
4
5
3
75
75
150
4
3
5
5
6
3
4
4
4
4
5
5
4
5
4
3
5
3
76
75
151
5
3
4
5
5
3
4
4
5
4
4
4
4
5
4
5
5
3
76
76
152
D. Hurley/D. Emmorey
3
3
5
4
5
3
4
4
4
4
4
4
4
4
5
5
5
3
73
79
152
4
3
5
5
4
4
4
5
5
3
4
5
5
5
5
6
5
2
79
74
153
N. Hagen/D. Gage
3
3
4
5
4
4
4
4
4
5
4
6
5
4
4
5
4
3
75
81
156
R. Dominguez/R. Hurley
4
3
4
5
5
2
5
4
4
4
4
7
5
5
4
4
6
4
79
80
159
N. Ellenbaas/D. Zahm
5
3
4
5
4
4
5
5
3
4
5
6
5
6
5
6
5
2
82
78
160
T. Hurley/C. Patrick
4
2
5
5
4
3
5
4
6
4
3
6
5
5
6
5
4
3
79
83
162
R. Nussbaum/Z. Krieger
4
4
5
6
6
5
4
5
4
5
5
4
4
6
6
5
5
3
86
78
164
6
3
4
5
5
3
4
6
5
3
5
5
4
5
4
5
5
3
80
85
165
4
4
4
6
4
3
4
5
5
4
5
5
5
6
5
6
5
3
83
83
166
0
77
DNF
0
83
DNF