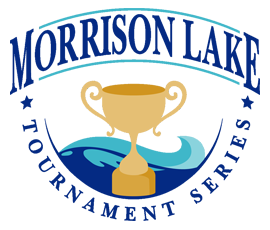 Something we work very hard to do at Morrison Lake is to provide our golfers with many diverse opportunities to play the great game of golf. It is one of the things that separates us from a lot of other courses. Whether you like to golf competitively, socially or somewhere in between, there is an opportunity for you to enjoy the game of golf at Morrison Lake.
One perfect example of this is The Morrison Lake Tournament Series otherwise known as The MLTS. The MLTS is a series of eight tournaments all putting their own unique twist on the game of golf. The MLTS kicks off with the timeless Two Man Scramble. A two day event that attracts players from all over the state. The tournament is flighted and utilizes age appropriate tees so that everyone has a chance.

Next up is our Mammoth Hole Tournament. This four person scramble appeals to golfers of all skill levels. The intrigue of the tournament is that the greens are set up with 15 INCH HOLES (Almost a foot larger than regulation holes). In addition, the dynamic and challenging greens of Morrison Lake naturally give the format an added twist. The Mammoth Hole Tournament was received with much fan fare in it's debut in 2015.
Next up is The Four Man Scramble, another Morrison Lake Golf Club annual tradition and another event that has a rich and storied history. Golfers of all skill levels compete in this two day event. The tournament is flighted after the first day. Number of flights based upon the spread of scores. Age appropriate tees ensure everyone has a shot at victory in this great event.
As we begin to reach the home stretch, the next event is the Best Ball Tournament which is one of the longest running and most successful best ball
tournaments in the area. This is another two day event and is flighted after the first day.
The final event is our newest tournament which is also a two day event called The Crossover. Day one is at day at our sister course, Arrowhead and the next day at Morrison Lake. The event is a four person scramble and is flighted.
Golfers can participate in as many or as few of the events as they would like. Anyone who does play in any of the tourneys is added to the MLTS Leaderboard. Participants pick up points based on how they finish in each tournament. 2015 marked the first year of the MLTS and it was a huge success. If this sounds like fun get your partner ready as The Two Man Scramble is right around the corner!